As your loved ones grow older, they may require more care and specialized assistance in the form of geriatric care. This focuses on preventing and treating the disabilities and diseases that impact older adults.
Senior citizens are often in need of an active aging program in order to remain independent. It's very common for family members to find it challenging to address a loved one's needs resulting from changing health and behavioral patterns.
At San Fernando Internal Medicine, Inc., our objective is to provide comprehensive care to bring a positive impact in people's lives during their golden years. Our geriatric care services are beyond prescriptions as we focus on educating and managing complex psychosocial problems.
We provide treatment for challenging medical conditions, like:


Congestive Heart Failure
and other cardiac conditions



What Does Geriatric Care Entail?
There is no one-size-fits-all approach when it comes to taking care of an elderly loved one. Their needs continue to change with the aging process that brings along deteriorating physical strength and declining mental faculties.
Dr. Yeghoyan is highly sensitive to her patients' needs and provides tailored medical services. She believes in delivering innovative, integrative treatments with the highest standards of care.
Our senior care assessment process includes the following:
Evaluation of all of the health issues that a senior is currently experiencing
Formulation of comprehensive care plans aiming to treat identified issues
Determining the frequency and the specific care that should be given
Why Geriatric Care is Indispensable For Your Loved One?
Ongoing geriatric care combined the right medications can deliver an exceptional result in improving the quality of life for a senior citizen. It can also delay the impact of many chronic diseases and disabilities. Comprehensive geriatric care provides emotional stability, stimulates their mental acuity, and preserves their self-esteem.
Some other benefits of ongoing geriatric care are:
Healthy hygiene maintenance
Reduced risk of accidents and injuries
Early disease detection
At SFIM, our friendly medical staff is specialized in geriatric care and medicine to ensure the dignity and confidence of our senior patients.
Dr. Yeghoyan, the owner of San Fernando Internal Medicine, Inc., offers personal attention to every patient and makes sure that she is always accessible. She is a board-certified internal medicine specialist. Our testimonials are the attestation of the exemplary care provided by her and the medical staff.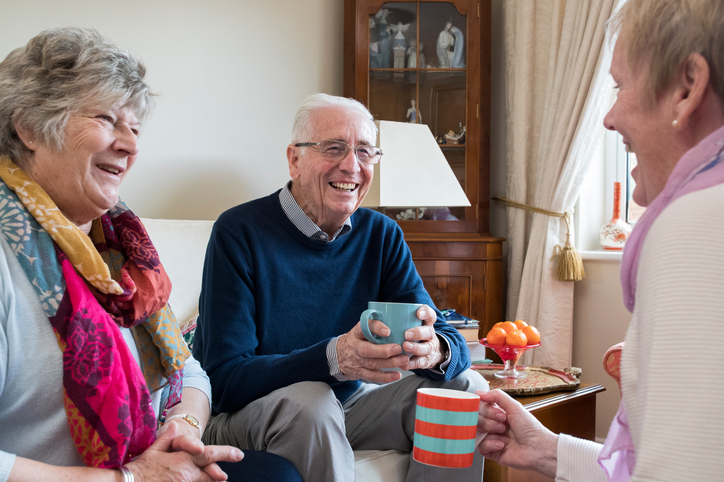 If you have an elderly loved one at home who needs care and attention, call (818) 488-5188 today. With our extensive experience in geriatric care, we'll care for your loved one like you would.